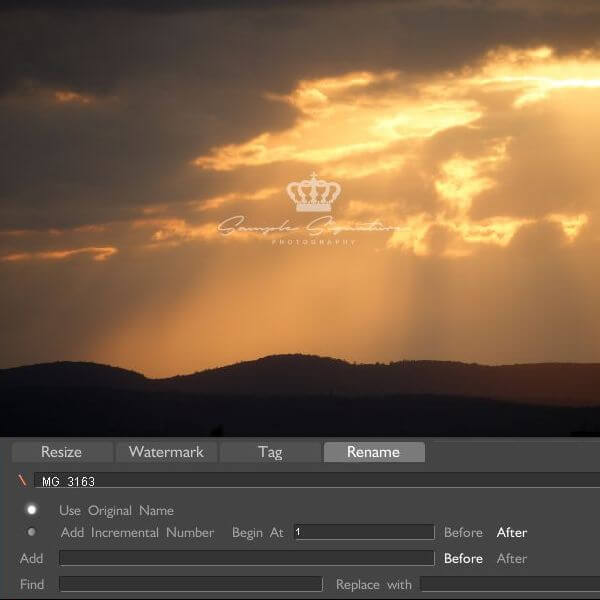 Batch Image Watermark
Use your own custom watermark to protect your photos. Control the positioning, transparency and scale. Intelligent scaling to accommodate various sized images automatically.
Batch Image Resizing
Scale or apply maximum width or height settings. Images are never skewed or scaled over 100%. Batch optimize images for the web quickly and easily.
Batch Image Rotation
Apply individual rotation or apply a particular rotation to all images.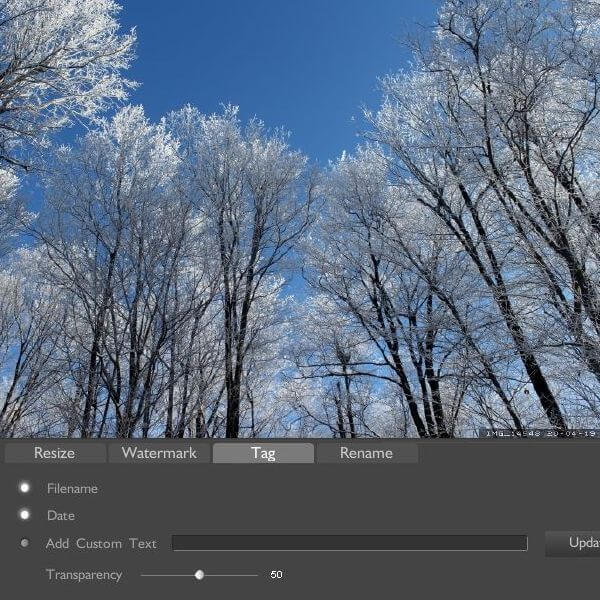 Batch Image Tagging or Captioning
Add text in lower right corner with date, filename, photo credit, copyright. This feature has transparency settings to apply info as discretely as you like.
Batch Image File Renaming
Rename multiple image files with ease. Includes search and replace, suffix/prefix text, numbering and replacing blank spaces with a lowerdash.
Batch Image Cropping
Apply batch crop to images based on percentages. This will ensure similar crops to images regardless of size.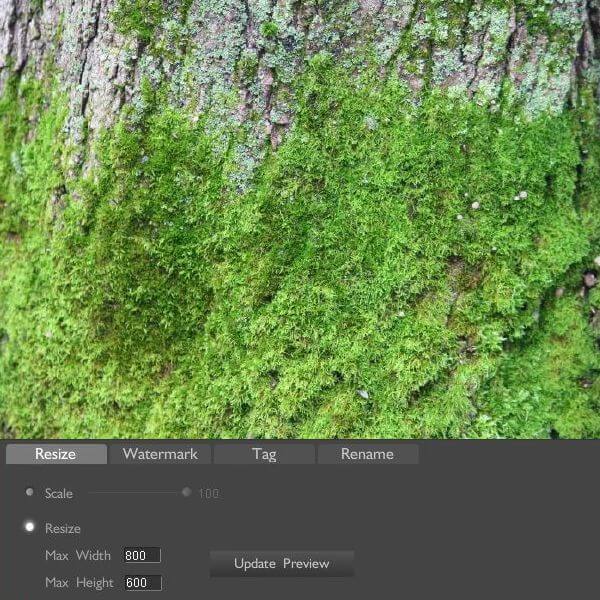 Input
GIF TIF JPG BMP PSD PNG TGA
Ouput
JPG TIF BMP PNG
OS
Windows
Portable
Although it comes with an installer this software is also standalone and portable! ie. can be run from a USB stick, no need to install!